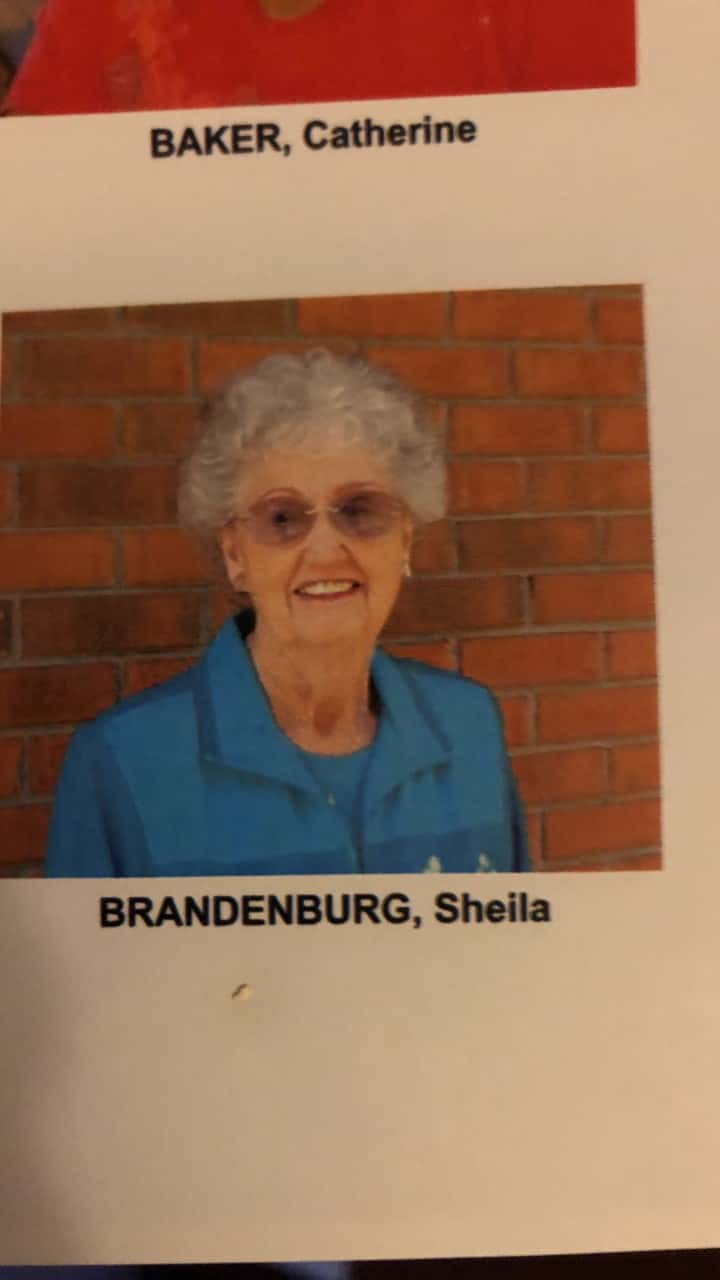 Sheila Sue Brandenburg, age 88 of Lawrenceville, passed away on Saturday, November 2, 2019 at the United Methodist Village-North Campus. A life-long resident of Lawrence County, she was born July 8, 1931 in Bridgeport to William "Bill" and Francis (Combs) Preston. On September 2, 1950, she married Charles "Bud" Brandenburg.
Sheila attended Washington Grade School, then graduated from B.T.H.S. in the class of 1949. She was a housewife, loved to bake and cook, and made the best lemon pie. She enjoyed reading and working word puzzles. Sheila had worked at Rice's Variety Store and for Lewis Insurance. She was a member of Shiloh Baptist Church since 1954, and she attended The Trustworthy Sunday School Class.
Two years ago, she moved to an assisted living apartment at the U.M.V.-N.C. She quickly made many new friends and her goal was to make sure everyone had someone to talk to at their table in the dinning room. Sheila loved chocolate and always had a candy bowl with assorted Hershey Kisses.
Surviving family includes: one cousin- Tom Heath: nieces- Amy Brandenburg and Tracie Brandenburg: nephew- David Brandenburg and his wife Sheila: many great-neices and great-nephews: and her caregiver and close friend- Mark Puntney.
She was preceded in death by: her parents- Bill and Frances Preston: her husband of 50 years- Charles "Bud" Brandenburg: a niece- Lenore Brandenburg: a nephew- Dan Brandenburg: and her friend- Russell Brashear.
Funeral services will be held at 1:00 p.m. Saturday, November 9, 2019 at the Cunningham Funeral Home in Bridgeport, with Pastor Adam Strauser officiating. Visitation will be from 11:00 a.m. until service time at 1:00 p.m. Burial will follow in the Bridgeport City Cemetery.
In lieu of flowers, memorial contributions can be made to the In Jesus Name Food Pantry or to the Activity Department at the United Methodist Village- North Campus. Online condolences can be sent to the family at www.cunninghamfuneralhomes.com.