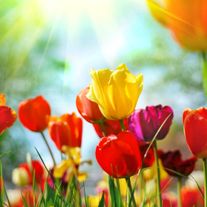 Sandra Lynn Goddard, age 67, of Lawrenceville, Illinois and formerly of Merrillville, Indiana, passed away Friday, September 27, 2019 at the United Methodist Village in Lawrenceville, Illinois. She was born November 18, 1951 in Dyer, Indiana, the daughter of Bill C. Goddard and Delorse (Haney) Brehmer.
Sandra worked as a Floral Designer at Michaels in Merrillville, Indiana.
Preceding Sandra in death is one son, William M. Halley.
Survivors include: two daughters: Tiffany Dennis and husband, Shawn, of Farmington, Pennsylvania, Catherine Williams and husband, Daniel, of Lawrenceville, Illinois; two sons: Charlie Halley and wife, Glenda, of Sarasota, Florida, Chris Halley and Becky of Lawrenceville, Illinois; two brothers: Terry Goddard of Indiana, Scott Goddard of Merrillville, Indiana; five grandchildren and nine great-grandchildren.
Sandra's final wishes were to be cremated; a private family service will be conducted at a later date. Emmons-Macey & Steffey Funeral Home in Lawrenceville, Illinois is in charge of arrangements.
Please visit www.emmonsmaceysteffey.com to view the tribute and to send condolences.