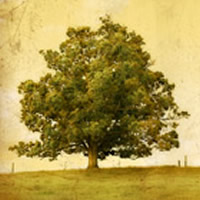 Vickie E. Nestleroad Creswell, age 64 of Lawrence County, passed away Saturday, September 21, 2019 at Deaconess Gateway Hospital. She was born October 11, 1954 in Lawrenceville to John W. Schultz and his wife Roberta M. (Houghlan) Schultz.
On November 3, 2000, Vickie was preceded in death by her first husband Raymond Nestleroad. She was then preceded in death by her second husband, Ronald Creswell, on December 3, 2017.
Vickie loved to bake and decorate cakes. Many remember her from her baking in the Red and White Grocery Store bakery. She also enjoyed making Christmas candies, making ceramics, and working in floral shops. Vickie formerly attended the Highway Church of God for many years.
Surviving family includes: her two sons- Micheal Nestleroad and his wife Brandy of Bridgeport and Justin Nestleroad of New Castle, IN: one brother- Jim Schultz and his wife Sue of Sumner: and one grandson who currently serves in the United States Army- Drew Nestleroad.
She was preceded in death by: her parents- John and Roberta Schultz: her first husband- Raymond Nestleroad: her second husband- Ronald Creswell: and one sister- Loretta Wells Morgan.
A funeral service will be held for Vickie E. Nestleroad Creswell at 10:00 a.m. on Friday, September 27, 2019 at the Cunningham Funeral Home in Bridgeport. Visitation will be Thursday evening at the funeral home from 6:00 p.m. until 8:00 p.m. Burial will be in the Bridgeport City Cemetery.
Online condolences can be sent to the family at www.cunninghamfuneralhomes.com.