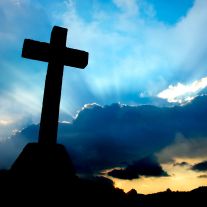 Donna Lea Wells, age 85, of Bridgeport, Illinois passed away Wednesday, September 18, 2019 at Aperion Care in Bridgeport, Illinois. She was born July 7, 1934 in Lawrenceville, Illinois, the daughter of Jesse and Nellie (Marcom) Adams. She married Harold Walter Wells on October 22, 1949, and he preceded her in death on May 15, 1984.
Donna was previously employed with George Field-Wire, IGA, Victor Dana, a Dietician at LCMH and Wal-Mart. She was a member of First United Methodist Church in Lawrenceville, Illinois.
Preceding Donna in death were her husband of 33 years, Harold; her parents; one daughter, Vicki Sue Schrader; and one grandson, J.D. Rousey.
Donna is survived by two sons, Tony Wells and wife, Colleen, of Charleston, Illinois, Buck Wells of Lawrenceville, Illinois; two sisters, Betty Wiend of Pennsylvania, Mary Reel of Florida; several grandchildren and great-grandchildren; several nieces and nephews.
Funeral services will be conducted Tuesday, September 24, 2019 at 10:00 a.m. at Emmons-Macey & Steffey Funeral Home in Lawrenceville, Illinois. Visitation will be Tuesday morning from 9:00 a.m. until the service hour of 10:00 a.m. Burial will take place in Lawrenceville City Cemetery. Memorial donations may be made to Good Samaritan Hospice.
Please visit www.emmonsmaceysteffey.com to view the tribute and to send condolences.