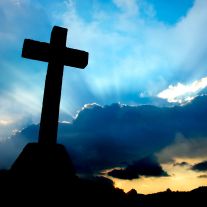 Thomas Dwight "Tom" Monjar, age 86, of Sumner, Illinois, passed away Tuesday, June 11, 2019, at the Good Samaritan Hospital, Vincennes, Indiana. He was born August 16, 1932, in Lawrenceville, Illinois, the son of Thomas F. and Josie May (Scranton) Monjar. He married Judy Kirk on June 23, 1981, and she survives.
Tom was employed at Texaco for more than 40 years, was an electrician and a carpenter. He was a member of the Lawrenceville Free Methodist Church. He enjoyed spending time outdoors and had a fondness for nature and animals.
Preceding Tom in death are his parents; two sisters, Dorothy May Spencer and Frances Rosemary Thompson; one step-son, Michael Harrington; one step-grandson, Derek Harrington.
Surviving family members include: two daughters, Cindy Dowty and her husband, Roger, of Bridgeport, Illinois, Brenda Bedsole and her husband, Jay, of Austin, Texas; one step-daughter, Janice Burton and her husband, Greg, of Bedford, Indiana; two step-sons, Victor Harrington and his wife, Pam, of Longview, Texas, Jimmy Harrington of Newark, Delaware; seven grandchildren: Jakki Bedsole, Kate Bedsole, Steven Harrington, Doug Harrington, Staci Harrington, Kenny Crook, and Danyelle Burton; and nine great-grandchildren.
Funeral services will be conducted Friday, June 14, 2019, 1:00 p.m. at the Emmons-Macey & Steffey Funeral Home in Lawrenceville, Illinois. Visitation will be on Friday at 11:00 a.m. until the service hour of 1:00 p.m. Cremation will follow the funeral services. Memorial donations may be made to Lawrence County Humane Society.
Please visit www.emmonsmaceysteffey.com to view the tribute and to send condolences.