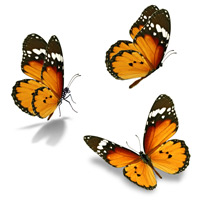 Lora Ann Vaughn, age 57 of Sumner, passed away unexpectedly at Lawrence County Memorial Hospital on Friday, June 7, 2019. She was born January 22, 1962 in Rochester, NY to Lawrence "Larry" Bodley and Dorothy (Earnst) Bodley Beal
Lora attended the Sumner United Methodist Church. As a working adult, she held many jobs and titles. However, the title she most enjoyed was "Domestic Engineer". She loved her family and enjoyed her time with them.
Surviving family includes: her husband- Jimmie Vaughn of Sumner: one daughter- Latosha Burke of Sumner: two sons of Sumner- David Vaughn and Kevin Jackson and his wife Elaina: three brothers- Larry, Kenny, and Roger Bodley: and seven grandchildren.
She was preceded in death by: her parents- Lawrence "Larry" Bodley and Dorothy Beal: one daughter- Kenna Jackson: and two sisters- Nancy Sager and Gail Barrett.
A funeral service for Lora Ann Vaughn will be held at the Cunningham Funeral Home in Bridgeport at 3:00 p.m. on Thursday, June 13, 2019. Visitation will take place from 2:00 p.m. until service time at 3:00 p.m. Cremation will follow.
Memorial contributions can be made to Cunningham Funeral Home directly to assist the family. Online condolences can be sent to the family at www.cunninghamfuneralhomes.com.