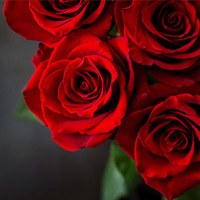 Wanda L. Fox, age 71 of St. Francisville, passed away at Good Samaritan Hospital on Thursday, June 6, 2019. She was born April 18, 1948 in St. Francisville to Marion and Dorothy (Grauer) Litherland.
On October 31, 1971, Wanda married Monty L. Fox, and he survives.
Wanda graduated from St. Francisville High School. She worked at Golden Rule for 18 years and retired from Champion Lab in Albion Illinois after 20 years.
Her long battle with cancer was made easier with the continued support and prayers of family, friends and community. Special thanks to Pastor Irwin Bales for his many visits.
Surviving family includes: her husband- Monty Fox of St. Francisville: Godson- Andrew Sibert of Lawrenceville: Brother- Joe Litherland of Normal: Sister-in-Law- Fran Litherland of Germantown Hills: and several nieces and nephews.
She was proceeded in death by her parents, Marion and Dorothy Litherland, and brother, John Litherland.
A funeral service for Wanda L. Fox will be held at 1:00 p.m. on Wednesday, June 12, 2019 at the United Methodist Church in St. Francisville with Pastor Irwin Bales officiating. Visitation will be held from 11:00 a.m. until service time at 1:00 p.m. Burial will take place in the Oaklawn Cemetery. Cunningham Funeral Home is handling the arrangements.
In lieu of flowers, memorial contributions can be made to St. Francisville Senior Citizens Center or to a charity of the donor's choice in memory of Wanda. Online condolences can be sent to the family at www.cunninghamfuneralhomes.com.