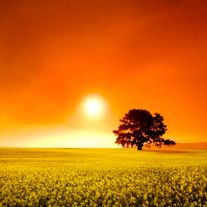 Robert K. Kizer, age 83, of Lawrenceville, Illinois passed away Saturday, April 6, 2019 at his residence. He was born July 14, 1935 in Vincennes, Indiana, the son of Leroy Kizer and Helen Klein Humphrey. He married Bobbie Compton in 1972 and she preceded him in death in 2015.
Bob owned and operated the Lawrence Cleaners, Paul's Tavern, and the Towne House in Lawrenceville, Illinois. On May 1, 1968, Bob and Sherry Kizer, owners of the Lawrence Cleaners, took over the Maxwell Building on 11th and Jefferson Streets. The Kizer's continued to operate Paul's Inn on Jefferson Street, which later became Kizer's Bar. For many years, he worked at the Emulsion Plant in Lawrenceville, Illinois until his retirement. His memberships included the First Presbyterian Church, the Elks, and the Moose. He enjoyed boating and fishing at Patoka Lake, spending time at French Lick and West Baden, and spending the winters in Florida.
Preceding him in death were his parents and wife, Bobbie.
Survivors include three daughters, Cindy Bean and husband, Rick, of Lawrenceville, Illinois, Kay Roberts and husband, Doug, of Vincennes, Indiana, and Jill Waller and husband, Danny, of Washington, Indiana; one step-daughter, Tonya Link and husband, David, of Fairfield, Illinois; five grandchildren, April Clark and husband, Jachin, Taylor Waller, Thais Waller, Katlyn Jones and husband, Dustin, and Blaize Thais; and nine great-grandchildren.
Cindy, Kay, and Jill are grateful to their father's caregivers, Polly, Kate, Katie, and Misty, for the love and care they gave to their father.
A memorial service will be conducted on Thursday, April 11, 2019 at 7:00 PM CST at the Emmons-Macey & Steffey Funeral Home in Lawrenceville, Illinois. Visitation will be Thursday from 5:00 PM until 7:00 PM CST at the funeral home. A private burial will be conducted at a later date. Memorial donations may be made to the Shriner's Hospital for Children or the Lawrence County Humane Society.
Please visit www.emmonsmaceysteffey.com to view the tribute and to send condolences.