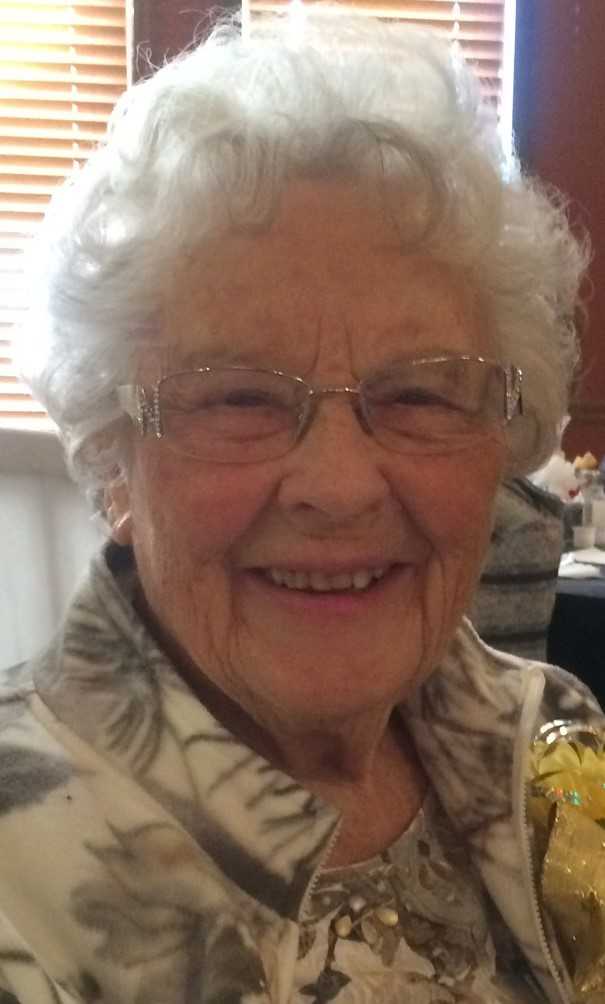 Mary Lue Sumner Camp York, age 91, of Lawrenceville, Illinois passed away Saturday, March 30, 2019 at the United Methodist Village in Lawrenceville, Illinois. She was born December 13, 1927 in Lawrence County, Illinois, the daughter of Ira Vernon and Isis (Shick) Sumner. She married Harold A. York in 1994 and he preceded her in death in 2008.
Preceding her in death were her parents; husband; and two infant sisters.
Survivors include two daughters, Julie Camp Lockhart and husband, Bill, of Lawrenceville, Illinois and Janice Camp Stoltz and significant other, Bob Kotter, of Evansville, Indiana; six grandchildren, Brandon Lockhart, Brittney Sumner Lockhart, Grant Stoltz, Allyson Stoltz Harper, Maryn Stoltz, and Madison Stoltz; and five great-grandchildren, Bradon Lockhart, Luca Stoltz, Christian Stoltz, Uriah Harper, and Payton Sumner Lockhart.
Mary Lue graduated from Bridgeport Township High School in 1945, after which she was employed by the Lawrenceville Schools of Arlington, Lincoln, and Central, where she served as clerical secretary for all three. She eventually became a stay-at-home mom and then returned to work as the Supervisor of the JC Penny Catalog Department in Lawrenceville, where she later retired. Mary Lue was a genius of a seamstress, as she designed many Barbie Doll clothes and countless other articles of beautiful clothing for her family and anyone else who would ask. She was an absolute master of cooking, baking, and canning, especially her fried chicken and homemade ice cream. She especially loved to fish at Long Lake in Wisconsin and vacation on the white sandy beaches of Florida, where she loved to go shelling.
Whether you knew her as mom, friend, Luke, Lucy, Grammie, sis, or simply as Mary Lue, you knew her three simple priorities in life were Jesus, her family, and helping others. She was a 60-year member of the First United Methodist Church of Lawrenceville, as well as a long-time member of Sunday School Class 15. She served the church in many different capacities during her years there including Bible School Teacher, communion steward, sympathy dinner committee, Walk to Emmaus, Sign of the Kingdom East, CROP Walk, Operation Christmas Child, and was chosen as the First United Methodist Church Mother of the Year in 1991. Mary Lue visited the Calvary Apostolic Church of Lawrenceville during her later years. She also assisted with Brownie Scouts, Girl Scouts, and 4-H in Bridgeport, Illinois.