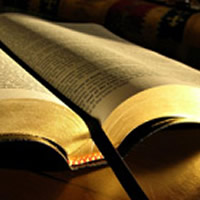 Lilly Earnestine (Malone) Brookhart 83 of Lawrenceville went to Heaven peacefully on Wednesday, March 27, 2019 at her home with her loving husband at her side.
She was born at home in Billett on December 25, 1935 to Lilly (Courtwright) Malone and Clyde Malone.
Lilly married the love of her life James Edward Brookhart in June 1966 at the ST. Francisville Christian Church Parsonage. Lilly and Jim enjoyed 53 years of wonderful marriage together.
Lilly after having her children decided to go back to school and became a Registered Nurse. She loved being a Pastors wife and became an important part of the ministry. Lilly was a member of the Christian Church in St. Francisville.
She is survived by her loving husband Reverend Jim Brookhart, her children James Brookhart Jr. and family of Centralia, Illinois, Tondra Kivgan of Centralia, Illinois Richard Brookhart of Oklahoma City, Oklahoma, Tannilla Weller of Centralia, Illinois, her 3 sisters Pattsy Dicus and husband Bill of Cape Girardeau, Missouri, Brenda Dorney of Peoria, Illinois, and Connie Malone of Lawrenceville, several grandchildren and several great-grandchildren.
Lilly was preceded in death by her parents, grandparents, her stepmother and 1 brother- in -law.
Her wishes were to be cremated
There will be a memorial service for Lilly Saturday, April 6, 2019 at 11:00 A.M at the Allendale United Methodist Church, Allendale Illinois.
Time of sharing at the church will be 10:00 A.M. until time of service. On-line condolences may be sent to www.glasserfh.com.
Glasser Funeral Home is trusted with the arrangements.