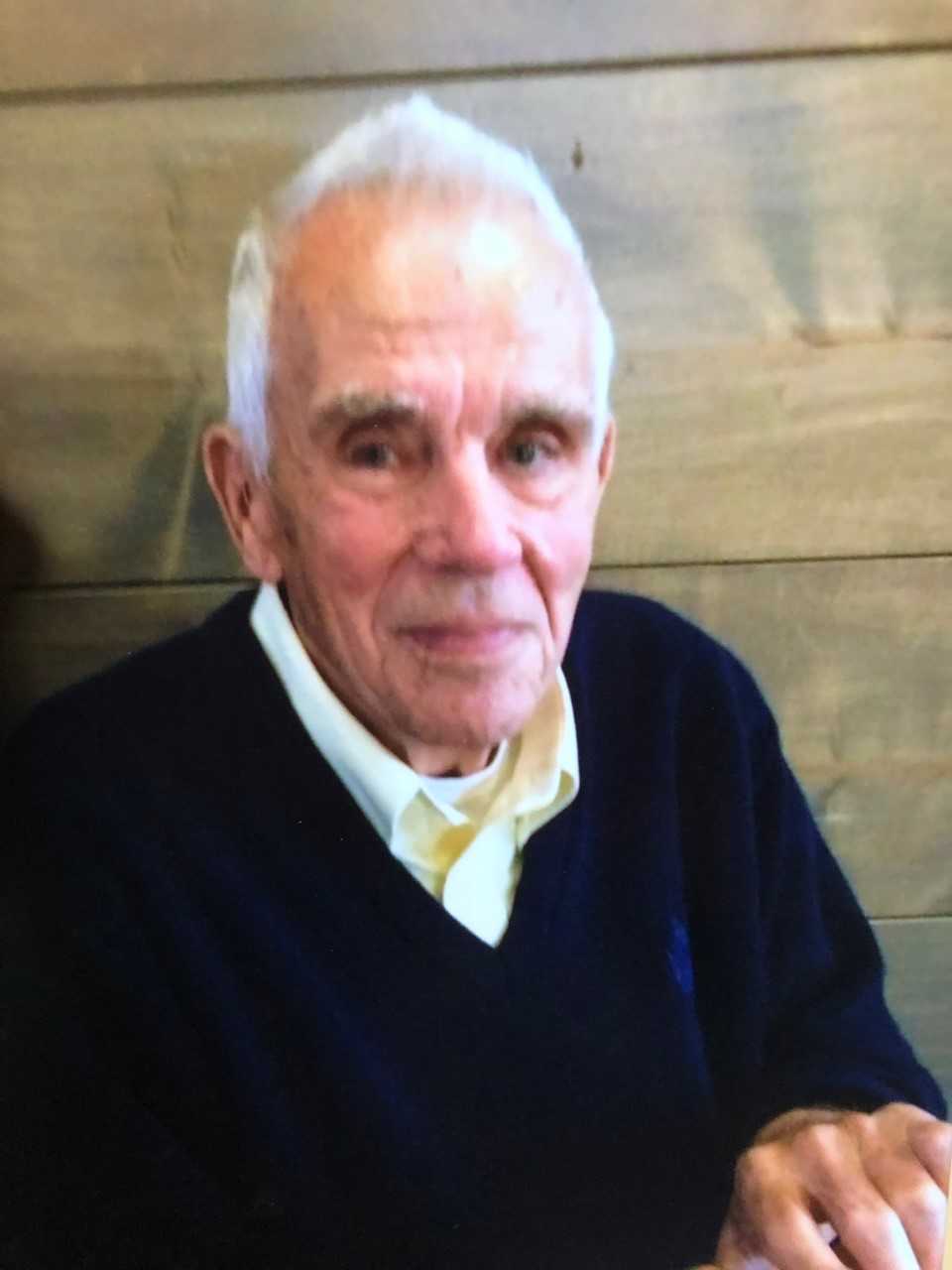 Don R. Myers, age 87 of Lawrenceville, passed away at his home Saturday, March 30, 2019 surrounded by his family. He was born November 30, 1931 in Lawrenceville to William R. Myers and his wife Florence Louise (Lichtenberger) Myers.
On December 27, 1951, Don married the love of his life, Marjorie Jean Tracy.
Don graduated from Lawrenceville Township High School then furthered his education at Eastern Illinois University and received his Bachelor's Degree. While at EIU, he was an ROTC member. He directly entered into the United States Navy as a First Lieutenant and served during the Korean War. Following his service in the Navy, he continues his education by earning a Master's Degree from Indiana State University. He was a member of the American Legion and a long-time member of the First Presbyterian Church of Lawrenceville.
Don was a highly educated man and took joy in helping others learn and succeed. He taught high school courses at Edwardsburg High School in Michigan and Lawrenceville High School. He primarily taught computer programming courses, but he taught a few courses in business, history, geography, and even Russian history. As a Professor at Vincennes University he taught computer programming and also served as Chairman of the Computer Department. Not only did he educate as a teacher, but he also educated in the role of Coach. Don coached wrestling, basketball, and football at Lawrenceville High School.
Surviving family includes: his wife of 67 years- Marjorie Jean Myers of Lawrenceville: one son- Michael R. Myers and his wife Ruth Ann of Lawrenceville: one daughter- Deborah L. Solano of West Plains, MO: five grandchildren- Heather Marie Tramel and husband Matt of Chicago, Brandon M. Myers of Chicago, Shana Harrell and husband Chris of Wauwatosa, WI, Adam Williams and wife Mindy of West Plains, MO, and Megan Williams and long-time partner Demetris Mauer of West Plains, MO: and eight great-grandchildren.
He was preceded in death by his parents.
A visitation will be held at the Cunningham-Young Funeral Home in Lawrenceville on Wednesday evening from 5:00 p.m. until 7:00 p.m. Funeral services will be held at 10:00 a.m. on Thursday morning, April 4, 2019 also at the funeral home. Burial will take place on Friday, April 5, 2019 at Lawrenceville City Cemetery with a committal service and military rites at 1:00 p.m.
Memorial contributions can be made to the Michael J. Fox Foundation- Parkinson's Research directly (www.michaeljfox.org) or through the funeral home. Online condolences can be sent to the family at www.cunninghamfuneralhomes.com.