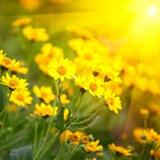 Shirley Jean (Gray) Jerrell 86 of Mt.Carmel, IL passed away on Tuesday, February 5, 2019 at Deaconess Hospital, Evansville, IN. with her loving family by her side.
She was born on August 30, 1932 to Leslie Rex Gray and Hildrid Irene (Miles) Gray in Bridgeport, IL.
She married the love of her life Emil Clark Jerrell l, and they enjoyed more than 50 years together.
Shirley was a loving and devoted Homemake. She attended the Grace Memorial Baptist Church in Mt. Carmel, IL.
Shirley is survived by her loving son Emil Clark Jerrell ll and wife Pamela Sue of Allendale, IL., three sisters, Mary Young and husband Stanley of Shoals, IN, Marra Griesemer of Lawrenceville, IL, and Trudy Greenley and husband Kirk of Mio, MI, two grandchildren, Emil C. Jerrell lll and wife Amanda of Cottleville, Md, and Shaun Tyler Jerrell and wife Crystal of Allendale, IL., six great grandchildren, Shaun Tyler Jerrell ll, Carrie Anne Jerrell, Madison Nicole Jerrell, Ethan Barnes, Daniel Abell, Tristian Abell.
She is preceded in death by her parents, husband Emil, two brothers Marlin Gray and Gary Gray.
Shirley's wishes was to be cremated. There will be a memorial service and burial at a later date.
On-line condolences may be sent to www.glasserfh.com