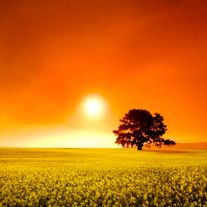 Donald D. Dickirson, 85, of Lawrenceville, Illinois passed away Monday, November 19, 2018 at Aperion Care in Bridgeport, Illinois. He was born September 26, 1933 in Lawrenceville, Illinois, the son of Roy Dewey and Georgia (Martin) Dickirson. He married Wanda Walls on August 15, 1953 and she passed away April 22, 2000. He then married Claudia (Emmons) Stork on September 28, 2001 and she survives.
Don worked at Texaco Refinery for 18 years. He also worked for the Lawrence County Sheriff's Department for five years. His memberships included Central Christian Church, VFW, and American Legion. He served our country in the United States Army in the Korean War.
Preceding him in death were his parents; wife, Wanda; two brothers, Byron and Robert; one sister, Dorothy Dobbs; and one step-grandchild, Dorothy Stork.
Survivors include his wife, Claudia; two sons, Jeffery Dickirson of Buffalo, Wyoming and Steven Dickirson of Bridgeport, Illinois; two step-sons, Steven Stork of Palestine, Illinois and Ricky Stork and wife, Tina, of Palestine, Illinois; one step-daughter, Julie Zirkelbach and husband, Dennis, of Eagarville, Illinois; one brother, Marvin Dickirson and wife, Judy, of Paducah, Kentucky; one sister, Virginia Arrowood of Leigh High Acres, Florida; one brother-in-law, Hubert Dobbs of Beloit, Wisconsin; three grandchildren; several great-grandchildren; eight step-grandchildren; and several step-great-grandchildren.
Funeral services will be Saturday, November 24, 2018 at 12:00 PM at the Emmons-Macey & Steffey Funeral Home in Lawrenceville, Illinois. Visitation will be Saturday from 10:00 AM until 12:00 PM at the funeral home. Burial will be in the Pisgah Cemetery with military rites. Memorial donations may be made to the Lawrenceville VFW.
Please visit www.emmonsmaceysteffey.com to view the tribute and to send condolences.