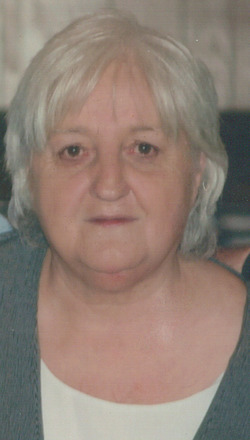 Wanda Frances (Armstrong) Laslie 75 of Bridgeport passed away on Saturday, November 17, 2018 at her home with her loving family at her side.
She was born on January 8, 1943 to Frances (Loudermilk) Armstrong and John Armstrong in Lawrencevile, Illinois.
Wanda married the love of her life Cledus Andrew Laslie Sr. on August 2, 1974 in Shawneetown, Illinois and he survives.
Wanda was a Homemaker and loved caring and providing for her family. She especially loved caring for her best friend and little dog Max. She was a member of the Wesleyan Church in Bridgeport. Wandas' favorite Baseball team was the Cubs and she really enjoyed watching them play.
Wanda is survived by her loving husband Cledus, her loving children Vickie (Fuller) Blake and husband Butch of Belleville, Illinois, Pam (Armstrong) Howder and husband Terry of Bridgeport, Teresa (Laslie) Atchley and husband Jason of Odon, Indiana, John Armstrong and wife Casey of Flora, Illinois, Grace (Laslie) Wirth and Kevin of Lawrenceville, 18 grandchildren and 18 great-grandchildren.
She was preceded in death by her parents Frances and John Armstrong, 1 son Cledus Andrew Laslie Jr., 3 sisters Joann Fields, Mary Cardinal, Sarah Valdez, 2 brothers John "Junior" Armstrong Jr. and Merle Armstrong.
Wanda's request was to be cremated. The Funeral Service will be on Tuesday, November 20th at 7:00 P.M., at Glasser Funeral Home in Bridgeport with Pastor Dave Horn officiating.
Visitation will be on Tuesday, November 20th from 5:00 P.M. until the time of service.
The family has requested that in lieu of flowers that donations may be made to the Lawrence County Cancer Resource Center or to Good Samaritan Hospice. On-line condolences may be sent to www.glasserfh.com.
Glasser Funeral Home is trusted with the arrangements.