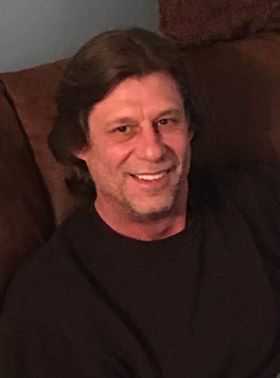 Michael A. Shoulders, 53, of Lawrenceville, Illinois passed away Monday, November 12, 2018 at Good Samaritan Hospital in Vincennes, Indiana. He was born October 7, 1965 in Bronx, New York, the son of Norman and Lisette 'Liz' (Adriaenssens) Shoulders.
Michael was a member of the 1983 Lawrenceville Indians Basketball Team, considered to be the best in the state. He still holds the LHS high jump record of 6'6". In addition to being a stand out basketball player and high jumper, he also showcased his amazing skills on the football field and baseball diamond. His teammates credited him with being a real team player and doing whatever it took to make the team better. He held the football record for receptions and touchdown receptions in a season, set in 1982 and it stood for 33 years, until it was broken by his second cousin, Zach Shoulders.
Preceding him in death were his parents; paternal grandparents, Arthur and Delores Shoulders; and maternal grandparents, Gustaf and Martha Adriaenssens
Survivors include one brother, Stephen Sakowicz and wife, Gena, of Lawrenceville, Illinois; two sisters, Donna Seger and husband, Kurt, of Vincennes, Indiana and Colette Perches of Hayden, Idaho; ten nephews, one niece; as well as several aunts, uncles, and cousins.
Funeral services will be Saturday, November 17, 2018 at 12:00 PM at the Emmons-Macey & Steffey Funeral Home in Lawrenceville, Illinois. Visitation will be Saturday from 10:00 AM until 12:00 PM at the funeral home. Burial will be in the Crest Haven Memorial Park. In lieu of flowers, memorial donations may be made to the Lawrence County Humane Society.
Please visit www.emmonsmaceysteffey.com to view the tribute and to send condolences