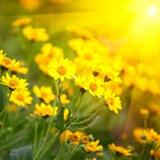 Paul L. Kitchell, 70, of Lawrenceville, Illinois passed away Thursday, October 3, 2018 at the Deaconess Midtown Hospital in Evansville, Indiana. He was born July 4, 1948 in Lawrenceville, Illinois, the son of Robert P. and Elizabeth 'Betty' (Stansfield) Kitchell.
Paul worked for a crop-dusting company, as a St. Francisville Town Marshall, as a truck driver, as well as for Snap-On Tools in Mt. Carmel. He attended the First United Methodist Church in Lawrenceville.
Preceding him in death were his parents.
Survivors include one son, Chris Kitchell of Lawrenceville, Illinois; Laura Kitchell of Vincennes, Indiana; two brothers, Frank Kitchell of St. Francisville, Illinois and John Kitchell of St. Francisville, Illinois; one sister, Debbie Adams of Nashville, Tennessee; three grandchildren; and several nieces and nephews.
Graveside services will be Thursday, October 11, 2018 at 1:00 PM at the May Chapel Cemetery. Visitation will be Thursday from 11:00 AM until 12:45 PM at the Emmons-Macey & Steffey Funeral Home in Lawrenceville, Illinois. In lieu of flowers, memorial donations in Paul's memory may be made to a charity of the donor's choice.
Please visit www.emmonsmaceysteffey.com to view the tribute and to send condolences.