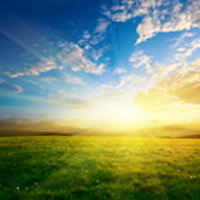 Vickie Lynn Yost, age 87 of Bridgeport, passed away Tuesday, May 15, 2018 in Lawrenceville at the Lawrence County Memorial Hospital. She was born April 23, 1931 in Hillsdale, MI to Frank and Nola (Hawkins) Bachman.
On August 3, 1976, Vickie married Arthur Yost in St. Ignace, MI. They shared 41 years of marriage, and Arthur survives.
Vickie was a homemaker to her family. She had attended the Assembly of God Church in Bridgeport and the St. Lawrence Catholic Church in Lawrenceville. As a young woman, Vickie was a singer and guitarist. She loved performing on stage.
Surviving family includes: her husband- Arthur Yost of Bridgeport: five children- Sharon (Dan) Uhlir of Bloomington, Janice (Robert) Weidner of Clay City, Tom (Carol) Yost of Normal, David (Kim) Yost of Watson, and Elaine (David) Gill of Bloomington: numerous grandchildren and great-grandchildren: and several nieces and nephews.
She was preceded in death by her parents, one brother, four sisters, and one son (Don Yost).
There are no formal services planned at this time. Cunningham Funeral Home is assisting the family.
Online condolences can be sent to the family at www.cunninghamfuneralhomes.com.