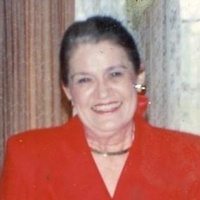 Katheryn Suzanne Cunningham, age 83 of Lawrenceville passed away Monday, May 7, 2018 in Vincennes, IN at Good Samaritan Hospital. She was born in Petersburg, IN on June 25, 1934 to Fred and Margaret Ramsey.
Married for 64 years to Roscoe D. Cunningham, the love of her life, at The First Christian Church in Lawrenceville.
Always civic and community minded she leaves a lasting legacy on this community through her many volunteer and philanthropic activities: Founding Member of the Lawrenceville Village Gardeners; Former President of the Lawrenceville Garden Club; Accredited Flower Show Judge for the National Flower Show Association; Dedicated Campaign Manager; Supporter and Volunteer of the Adult Literacy Program; Organizer and Founder of the Lincoln Elementary School Coat Closet Program; Founder of the Lawrenceville Swim Team and Coach of the swim team for many years; Camp Fire Girls Leader and a Member of the National Camp Fire Girl Council, and enthusiastic Camp Na-Wa-Kwa Swim Coach; Active Band Boosters and every school activity her children were involved in; Archeologist Enthusiast at Cahokia Mounds; Business Entrepreneur and Owner of kitchen gourmet shop Twenty Carrots in downtown Lawrenceville; and Life Long member of the First Christian Church.
Kay made a difference in the lives of many people, she was loved by everyone who knew her. Her artistic spirit, elegance, kindness and graciousness blessed the community she loved so much. She instilled those values in all of her children and many other young people in the community.
Her Husband, Children and especially her Grandchildren were her pride and joy. Surviving family includes: her husband – Roscoe David Cunningham: five children- R.D. Cunningham, Evanston, IL; Jan Cunningham Sauvigne and husband John of Miami, FL; Jonathan Cunningham of Miami, FL; Michael Cunningham and wife Tricia of Grayville, IL; and Lorie Cunningham of Lawrenceville: one sister- Vicki Howard and husband Marc of Midland, TX: two brothers – Fred Ramsey of Owlshead, ME and Larry Ramsey and wife Sandra of Stuart, FL: seven grandchildren- John Michael Sauvigné, Katheryn Cecile Sauvigné, Michaella Cunningham, Meghan Cunningham, Madelyn Cunningham, Victoria Anne Noel Shinkle, and Thomas Andrew Shinkle: and several nieces and nephews.
She was preceded in death by her parents and two brothers, Jeffrey and William Ramsey.
Coach, Artist, Campaign Manager, Philanthropist, Beloved Wife, Dear Mother, and Adored Grandmother. Our hearts are broken. She brought class, beauty, and grace to our world. Truly we were so blessed to have her as our Mother.
A celebration of Kay's life will be held at 11:00 a.m. on Saturday, May 12, 2018 at the First Christian Church in Lawrenceville. Visitation will take place Friday evening from 4:00 p.m. until 7:00 p.m. at the church as well. Burial will take place in the Lawrenceville City Cemetery. Cunningham-Young Funeral Home is assisting the family with arrangements.
Memorial contributions in honor and remembrance of Kay can be made to the Lawrenceville Camp Girls or The First Christian Church Music Department. Online condolences can be sent to the family at www.cunninghamfuneralhomes.com