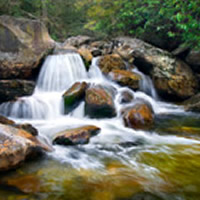 Sandra Kay Byrns (Stone) age 71 formerly of Dyer, IN passed away on April 30, 2018 surrounded by her loved ones. Sandy was born on February 14, 1947 to the late Roger and Juanita Stone in Urbana, Illinois. She was preceded in death by her husband James R Byrns, her sister Cheryl and brother in law Myron Hunt. Together they were the very proud parents of Janice (Todd) Drury and Christine (Kenny) Hollis. She was a dear sister to Karen (Stanley) Williams.
She loved being around people and had a gift of gab. Her favorite job was working at a local hardware store where she met every customer with a smile and a story. She was the president of the PTA where her daughters attended elementary school and soon she had all of the teachers over to her house for an after hour get together. She loved to cook and garden.
Please raise your glass and celebrate the life of Sandra K Byrns as there will be a graveside service in St. Francisville, Illinois at Oak Lawn Cemetery on Sunday, April 6, 2018 at 2pm. Sandy will be greatly missed by all who knew and loved her.
Cunningham Funeral Homes are assisting the family with local arrangements. Online condolences can be sent to the family at www.cunninghamfuneralhomes.com