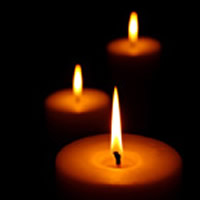 Ralph Solon Pentell, age 80 of Lawrenceville, passed away early Tuesday morning, March 27, 2018, at the Good Samaritan Hospital in Vincennes, IN. He was born April 27, 1937 in Chicago to Solon George Pentell and his wife Blanche (Schwedlin) Pentell.
On September 25, 1958, Ralph married Nancy McDade, and she survives.
Ralph proudly served his country as a member of the United States Army. He worked for many years as a self-employed contractor. He and Nancy were members of the Hi-Way Church of God of Lawrenceville.
Surviving family includes: his wife of 59 years- Nancy Pentell of Lawrenceville: five children- David Pentell and his wife Patty of Mount Juliet, TN, Steve Pentell and his wife Lori of Bridgeport, Pam Shick and her husband John of Sumner, Solon "Bud" Pentell of Lawrenceville, and Chris Harvey and her husband Rick of Sumner: one brother- Allen Pentell and his wife Nanya of the Wisconsin Dells: fifteen grandchildren: twenty-five great-grandchildren: and three great-great-grandchildren.
He was preceded in death by: his parents- Solon G. and Blanche Pentell: two great-granddaughters- Josie Ann Moore and Rowan Jade Harvey: one great-grandson-Tyler: two brothers: and one sister.
A memorial service for Ralph Solon Pentell will be held at the Hi-Way Church of God at 10:00 a.m. on Saturday, March 31, 2018.
Memorial contributions can be made to the Lawrence County Humane Society or the Hi-Way Church of God directly or through the Cunningham-Young Funeral Home (P.O. Box 522 Lawrenceville, IL 62439). Online condolences can be sent to the family at www.cunninghamfuneralhomes.com.