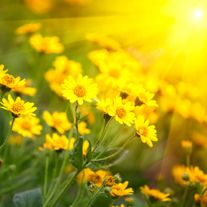 Norma Lee Mieure, 87, of Lawrenceville, IL passed away Friday December 29, 2017, at the United Methodist Village North Campus in Lawrenceville, IL.
She was born February 9, 1930 in Lawrenceville, IL, the daughter of Robert L. and Laura Marie (Evans) Kelly. On April 6, 1947 she married Martin E. Mieure. He passed away August 28, 2011.
She and her husband Martin co-owned and operated Kelly Bandmill which was later known as Mieure Lumber Company in Lawrenceville. She also owned and operated the MAB Paint Store. She was a member of the American Legion Auxiliary and the VFW Auxiliary. She and her husband were active in Little League while their children were growing up. She was fondly known as Bebe to many children who ate lunch at her house during their lunch hour.
She is survived by three sons: Robert Mieure and his wife Marsha of Sullivan, IN, Doug Mieure and his wife Julie of Lawrenceville, IL, Lyle Mieure and his wife Reva of Lawrenceville, IL, a sister: Roberta Marley and her husband Chuck of Lawrenceville, IL six grandchildren, and 3 great-grandchildren.
Graveside services will be Wednesday at 2:00pm CST at the Lawrenceville City Cemetery. There is no public visitation.
Memorial donations may be given to the Lawrenceville Teen Center Remodeling Project.
Emmons-Macey & Steffey Funeral Home is handling the arrangements.