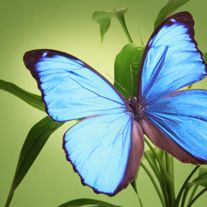 Tamra M. Lewis, age 57, of Lawrenceville, Illinois passed away Saturday, December 16, 2017, at the Good Samaritan Hospital in Vincennes, Indiana. She was born October 18, 1960 in Mt.Carmel, Illinois, the daughter of Aaron and Betty Snelling. She married Milton Lewis on December 12, 2010 and he survives.
Tamra worked for Snap-On Tools in Mt. Carmel, Illinois. She returned to school at Wabash Valley College, where she earned her nursing degree. She worked at Gentle Care Nursing Home in Vincennes, Indiana and Davies County Hospital in Washington, Indiana. She was a member of the Wesleyan Church on 4th Street. She was a member of the MS Society.
Preceding her in death were her parents.
Survivors include: her husband, Milton; one son, Joshua Snelling and wife, Megan, of Mt. Carmel, Illinois; three brothers, Randy Snelling and wife, Karen, Rob Snelling and wife, Brenda, and Tim Snelling and wife, Carlina, all of Mt. Carmel, Illinois; and her beloved dogs, Mazda and Haities
Funeral services will be Wednesday, December 20, 2017 at 7:00 p.m. at the Wesleyan Christian Church in Lawrenceville, Illinois. Visitation will be Wednesday evening from 5:00 to 7:00 p.m. at the church.
Following the services, the body will be cremated and burial will be at a later date. Memorial donations may be made to the following: Wesleyan Christian Church, Lawrence County Humane Society or MS Society.
Emmons-Macey & Steffey Funeral Home in Lawrenceville, Illinois is assisting the family with the arrangements.