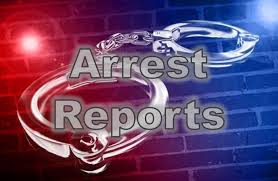 Lawrenceville Police arrested an Albion resident on a probation violation. Police took 36 year-old Jamey Burton into custody. Burton was taken to the Lawrence County Jail.
-Vincennes Police arrested 27-year-old Charles Griffith for Battery early this morning.  He was jailed at 1:15am.
-36-year-old James Bryant was incarcerated in the Knox County Jail at 10:34 last night for Public Intoxication.
-William Moss, 25, and 19-year-old Devon Wilson were arrested by Knox County Deputies on Thursday for Burglary and Theft.
34-year-old Tara Ellerman and 26 year old Logan Padgett were jailed in Knox County for Theft on Thursday.