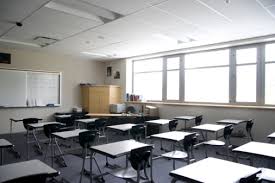 (AP) — Illinois legislative leaders say they're still working out final details of a plan to fund the state's public schools.
Bipartisan leaders have been meeting behind closed doors for days, with the Illinois House expected to get a first look at the plan Monday when they convene.
Few details have been publicly released aside from Republicans saying it increases funding for districts and contains a proposal to provide tax credits for those who donate to private school scholarships.
Republicans are calling it a "win-win" but Democrats declined to comment after a two-hour Sunday meeting at the Capitol.
The budget lawmakers approved last month requires a new formula for schools to get money. Both parties agree the 20-year-old calculation Illinois currently uses is unfair, but they can't agree on an overhaul.