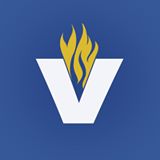 Demonstrating its commitment to aviation training, Vincennes University will purchase $5.85 million in new aircraft for its Aviation Flight program in Indianapolis.
Cirrus Aircraft will provide eight aircraft and Piper Aircraft will provide three aircraft. The VU Board of Trustees Finance Committee approved the purchase on July 26, based on the recommendation of Michael Gehrich, director of the VU Aviation Technology Center.
"We currently have about 60 students in our Aviation Flight program. With this new fleet we will be able to start a new group of students twice a year, rather than just once now, so we believe the flight program will grow to about 100 students," Gehrich said.
VU aviation students learn to fly at the Eagle Creek Airport in Northwest Indianapolis, just a few miles west of the Aviation Technology Center, site of VU's Aviation Maintenance program that enrolls about 150 students.
Phil Rath, VU Vice President for Financial Services and Government Relations, said the net cost to VU should be about $5 million, anticipating the sale of VU's current fleet of nine airplanes, following the delivery of the new aircraft in about one year. He said it is a sound investment given the strong demand for new pilots by the airlines.
In addition to multiple ancillary backup systems, the SR20 also features the Cirrus Airframe Parachute System, designed to protect occupants in the event of an emergency by lowering the aircraft to the ground after deployment. This provides an additional measure of safety to occupants, which no other certified general aviation aircraft manufacturer in the world provides as standard equipment.
In addition to the purchase of the eight Cirrus SR20 aircraft, the VU purchase also includes two Piper Seminole aircraft, a multi-engine trainer, and one Piper Arrow aircraft, a complex single-engine trainer.
He said that the new planes would be a welcome addition for VU, which last year completed a $6 million renovation of its Aviation Technology Center. Such investments are attracting a growing number of partnerships with airlines, such as Republic Airlines, which are seeking ways to attract more persons to flight training as the aviation industry continues to grow.