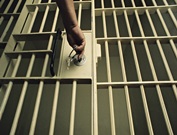 -A traffic stop at St. Clair and North 4th in Vincennes resulted in charges against 24-year-old Ricardo Ramirez of Vincennes.  He's charged with operating while never licensed no financial responsibility and having an expired registration.  The stop took place at 2:23 this morning.
-Samantha Stanley, 20-years-old, was jailed in Knox County at 3:42 yesterday for failure to appear.
-31-year-old Robert James was booked into the Knox County Jail yesterday for contempt of court.
-Vincennes Police took 36-year-old Robby Lewis into custody yesterday for driving while suspended; driving while intoxicated, resisting law enforcement, leaving the scene of an accident and reckless driving. He was booked in at 9:18-am yesterday.
Knox County mugshots here