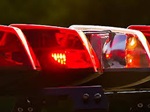 One hurt in Crawford County…
-A Casey man was hurt in an accident in Crawford County Wednesday morning. 56 year old Robert A. Boyd was driving on Crawford County Road 2000 North just east of County Road 325 East when he lost control of his semi-truck. The truck went into a ditch and overturned. Boyd was taken to Crawford Memorial Hospital for treatment of non-life threatening injuries. Illinois State Police cited Boyd for improper lane usage.
– A two-vehicle accident occurred just west of Lawrenceville Wednesday evening.  Vehicles driven by Erica Bickers of Lawrenceville and Joyce Lynn of Bridgeport collided in the parking lot of Lawrence County Tumbling. There were no injuries.