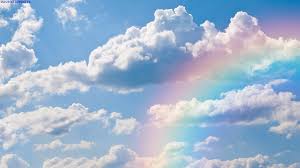 Marilyn A. Satterfield, age 74, of Lawrenceville, Illinois, passed away Saturday, March 25, 2017 at the Good Samaritan Hospital in Vincennes, Indiana.
She was born July 15, 1942 in Vincennes, Indiana, the daughter of Arvel and Sarah (Lisman) Ferguson. She married Robert A. Satterfield on October 27, 1962 and he survives.
Marilyn worked at Golden Rule Insurance for 47 years until her retirement and Lawrence County Memorial Hospital as a receptionist. She was a member of the South Side Presbyterian Church in Vincennes, Indiana. She spent many years very active in the Relay for Life.
Preceding Marilyn in death were her parents and one son, Jeffrey R. Satterfield.
Survivors include her husband, Robert; two daughters, Krista Spencer and husband, Marc, of Lawrenceville, Illinois and Cherie Carey and husband, Dean, of Lawrenceville, Illinois; and four grandchildren, Ciarra Spencer, Erin Spencer, Blaize Kimmell, and Zack Carey.
A Celebration of Life service will be Tuesday, March 28, 2017 at 7:00 p.m. at the Emmons-Macey & Steffey Funeral Home in Lawrenceville, Illinois. Visitation will be Tuesday 4:00 p.m. until the service hour of 7:00 p.m. Following the services, per Marilyn's wishes, her body will be cremated. Memorial donations may be made to the St. Judes Children's Research Hospital in memory of Marilyn.