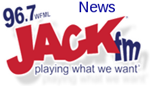 New Vincennes Boat Club building under construction and the KCDC holds their annual banquet….
VINCENNES BOAT CLUB UPDATE
The Vincennes Boat Club is breaking ground for their new facility at Pearl City along the Wabash. Club President Darin Foster says concrete is being poured today.
It was 2015 when the city of Vincennes deeded Kimmel Park, the former home of the Boat Club, to Vincennes University. VU has since been working on major renovations at the park. As part of the agreement for the boat club losing it's home, Vincennes provided a 99 year lease of land at Pearly City to the club. City revolving loan funds and VU donations are helping to pay the cost of construction.
Foster thanks VU for helping in the permitting process and Ellerman Construction for donating time and equipment for the project.
Foster hopes the 30 by 40 structure will be finished this summer. The club is accepting new members. If you want more information, call 812-910-1322.
---
KNOX ARRESTS
-At 2:55 this morning, Vincennes Police arrested 29-year-old Nichole Lynn Loch of Vincennes.  She was wanted on a Porter County, Indiana warrant for probation violation stemming from alleged drug charges.  She was arrested at the Econolodge on Old Wheatland Road.
-A Vincennes man was picked up on several warrants at 11;05 last night at 22 West Reel Avenue.  35-year-old Jordan R. Shields of Vincennes was wanted on a Knox County Superior Court 1 Bench Warrants for possession of a syringe, a narcotic drug and paraphernalia…and for operating as a habitual traffic offender.  He was also wanted on a Superior Court 2 warrant for failure to appear on charges of operating while being a habitual traffic violator.  At the time of his arrest he was charged with possession of a syringe and resisting law enforcement.
-Vincennes officers were called to look into a report of domestic violence on North 10th at 10:30 last night.  36-year-old Joshua Wayne Rickard was jailed for a felony count of domestic battery in the presence of a minor.
-Vincennes police arrested 38-year-old Philip S. Wagers yesterday in the 2100 block of Washington Avenue.  He was charged with public intoxication.
-The Knox County Sheriff's Department arrested a couple of people yesterday evening for contempt of court.  45-year-old Jason Evans and 26-year-old Jorrie Morris face the charges.
---
KCDC BANQUET
Vincennes Native Rollie Helmling who is now the vice president of business development for the Indiana Economic Development Corporation, was the keynote speaker at the Knox County Development Corporation's annual banquet yesterday.
Helmling says while more Hoosiers are working today than at anytime in the state's history, there are not enough workers for in demand jobs.
Helmling added the IEDC is actively marketing the state and added Indiana is investing 1-billion dollars over the next 10 years on entrepreneurship and innovation, talent attraction and retention.
The goal is to try and keep Indiana's College age students from leaving the state by offering them opportunities to grown their own business.
The imitative will also provide funding to help communities plan for growth and things that will draw young families and singles in such as recreation, arts and live entertainment and retail opportunities.
---
 SENATE PANEL TAKES UP BILL ON SCHOOL PRAYER
(AP-News)  An Indiana lawmaker questions how a bill that reaffirms students' right to pray aloud in public schools would treat non-Christian religions.
Democratic state Rep. John Bartlett's proposal requires school corporations to adopt a policy allowing for a "limited public forum" for prayer at school events like sports games or assemblies.
But Democratic Sen. Mark Stoops wonders how a school community would respond if a Muslim student or wiccan wanted to voice their religious views.
The bill had its first hearing before the Senate education committee on Wednesday. The panel didn't hold a vote. The House previously approved the measure 83-12.
Supporters contend exposing students to religion could lead to better behavior, but concerns have arisen about the measure's necessity and potential unintended consequences. Students may already pray quietly or silently.