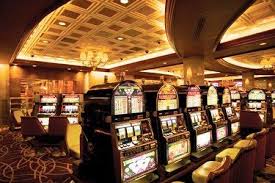 A casino won't be allowed to open in Terre Haute after the proposal failed to clear an Indiana legislative committee.
A state Senate committee split 5-5 in a Wednesday vote on the bill, which kept it from advancing to the full Senate.
The proposal would have authorized the owner of the Rising Star Resort and Casino in the southeastern Indiana community of Rising Sun to move up to half of its state-approved gambling position to a new Terre Haute venue.
Sen. Vaneta Becker of Evansville voted against the bill. She says allowing a Terre Haute casino would hurt the Tropicana Evansville casino that's building a $50 million land-based site based on current state regulations.
Sen. Jon Ford of Terre Haute says the new casino would have boosted the city.