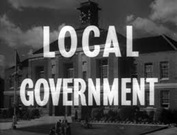 Knox County will soon have a new County Highway Superintendent.
The  Vincennes Sun Commercial reports the Knox County Commissioners announced last night that they have dismissed Donnie Mize from the position.  Commissioner's President Kelli Streeter said his dismissal was effective January 3rd.  Streeter told the paper it was strictly at personnel decision.
The position will be advertised for two weeks starting this week.
Mize had been Superintendent since February 2015.