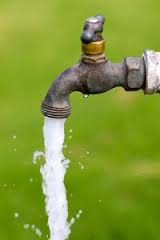 A new study says Indiana's aging water infrastructure needs $2.3 billion in immediate repairs and $815 million a year in additional maintenance spending to protect human health and to stop the loss of about 50 billion gallons of water a year.
The (Northwest Indiana) Times reports that the study conducted by the Indiana Finance Authority determined Indiana' 554 independent water systems are struggling to maintain quality service as their underground networks reach or exceed their useful lives.
The report says at least some of the state's 46,000 miles of water pipes are made of lead or other corroded metals that could release harmful chemicals into drinking water.
Republican Sen. Ed Charbonneau commissioned the report. He says the results show how Indiana manages a necessity that's often taken for granted.
Story from AP News