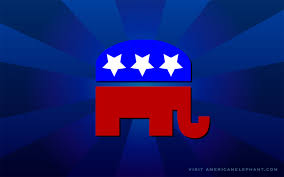 Eric Holcomb defeats John Gregg, Todd Young beat Evan Bayh
Congressman Todd Young pulled off a win Tuesday that months ago seemed politically improbable as the Republican defeated Evan Bayh for Indiana's open U.S. Senate seat.
Young, a Bloomington Republican, was outfunded and not as well-known as Bayh, a former two-term U.S. senator and Indiana governor. But throughout the campaign, Young put Bayh on the defensive as the Democrat struggled to address questions over his Indiana residency and whether he used his standing as a senator to fuel a lucrative career after he originally left office in 2011.
For Young, his win over Bayh could have national implications. Republicans viewed the race as key in determining control of the Senate.
---
Lt. Gov. Eric Holcomb defeated Democrat John Gregg in the race for governor, overcoming a belated campaign start and defying several recent polls suggesting he was behind.
Holcomb carried 52 percent of the vote to Gregg's 45 percent. Libertarian Rex Bell, who suffered a stroke just days before the election and remains hospitalized, had 3 percent of the vote.
Holcomb will succeed Governor Mike Pence, who exited the race to become Republican presidential candidate Donald Trump's running mate.
The win provided major relief for Republicans, who were facing perhaps their toughest challenge from Democrats since taking control of the governor's office 12 years ago. Most recent polls showed Gregg ahead.
But a Republican wave in Indiana, led by Donald Trump, helped sweep Holcomb and U.S. Senate candidate Todd Young to victories.
Holcomb was bolstered by strong returns from rural counties, but he also dominated in the suburban "doughnut" counties surrounding Indianapolis. Those were places where Gregg had to perform better to win.
Republican Larry Bucshon easily won re-election in Southwest Indiana's 8th Congressional District.
Republicans also took the Attorney General, and Superintendent of Public Instruction races.