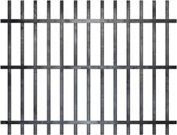 It was a busy weekend for local law enforcement.
KNOX MONDAY/SUNDAY ARRESTS
-A property damage accident at just before 1-am today resulted in the arrest of 36-year-old Jonathan T. Moore of Vincennes. He's charged with operating while intoxicated, driving while suspended and possession of marijuana after they crash in the 1200 block of North 13th.
-Vincennes police report they arrested 45-year-old Gary K. Foster for public intoxication at 6:15 last night.  The arrest took place in the 1600 block of North 14th.
-At 11:38-pm last night, 27-year-old Scott Walters was jailed for operating while intoxicated. The arrest made by state police.
-54-year-old Ralph Chambers was arrested Sunday for a probation violation.
-Cynthia Woolard, 44 was arrested on a probation violation warrant on Sunday.
KNOX COUNTY SATURDAY ARRESTS
Bicknell Police arrested Paul McGiffen on Saturday for operating while intoxicated.
-Timothy Bunte was picked up by Bicknell officers on Saturday on a warrant for failure to appear and for driving while suspended.
-Scott Parkes 58-year-s old was arrested on Saturday by Bicknell Police for a felony count of operating while intoxicated.
-22-year-old Derrick Clark was arrested on Saturday for escape from lawful detention.
-26-year-old Seth Stodgill was arrested for operating while intoxicated on Saturday.
-The Knox County Sheriff's Department took Mitchell Keusch into custody on Saturday for a probation violation.
-40-year-old Ericka Hillyard was arrested on Saturday for operating while intoxicated with endangerment.
26-year-old Jorie Morris was charged Saturday with possession of pot and a controlled substance.
---
DAVIESS COUNTY SATURDAY ARRESTS
-58-year-old Larry J. Banks and 63-year-old Patricia L. Walls were jailed on Saturday around 6-pm after a Washington Police investigation.  Banks is charged with possession of as schedule 4 and 2 controlled substance. Bond was posted and he was released.  Walls' charges were dealing in a scheduled 2 and 4 substance and possession of a schedule 3 substance.  She was also released on bond.
DAVIESS COUNTY SUNDAY/MONDAY ARRESTS
-44-year-old Kenneth H. Austin of Childersburg, Alabama was arrested for operating while intoxicated refusal on Sunday.  Bond was posted.
-The Daviess County Sheriff's Department arrested 20-year-old Luke M. Nelson of Loogootee on a warrant Sunday several counts of operating while intoxicated. They include OVWI with injury accident, endangering a person, involving serious bodily injury, and involving serious bodily injury to a minor.  He's also charged with being a minor in possession of alcohol.  No bond was set.
-27-year-old Brianna K. Scott of Washington was arrested Sunday for operating while intoxicated including with endangerment.  Bon dwas posted.
28-year-old Lee J. Johnson of Washington was arrested overnight for possession of marijuana and paraphernalia.  He was jailed at 2:31-am this morning.