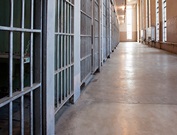 A Vincennes man was arrested for driving under the influence. 31-year-old Jason Howard was taken to the Knox County Jail. He is charged with operating a vehicle while intoxicated and a second count of operating while intoxicated and endangering another person. Howard's bond is set at 5-thousand dollars.
>>>>>
The Knox County Sheriff Department arrested Melinda Roach of Oaktown. She was wanted on a Knox County Warrant for Failure to Appear. She's being held without bond pending an initial court appearance.
>>>>>
19-year-old Courtney Wolfe of Vincennes was arrested by a Knox County Sheriff's Deputy for Illegal Consumption of Alcohol. Wolfe is being held on 5-thousand dollars bond at the Knox County Jail.