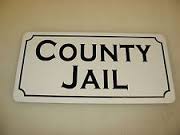 -There was one arrest on the Daviess County arrest sheets. At just before noon yesterday, 30-year-old Rafael Ramirez of Washington was arrested on a warrant for failure to appear. Bond as set at $2500 and bond was posted and Ramirez was released.
-Bicknell Police arrested a man for possession of marijuana and possession of a schedule 4 substance.  31-year-old Lawrence Belcher was jailed in Knox County at 12:23 am this morning on the charges.
-Vincennes police arrested 31-year-old Helen Louise Neighbors in the 800 block of Perry at 4-pm yesterday.  She was wanted on a Knox County warrant for contempt.