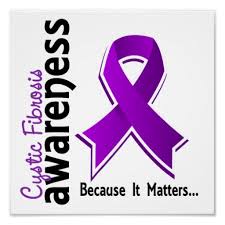 The 5th annual Great Strides Cystic Fibrosis Walk takes place this Sunday on the Vincennes University Campus.

Cystic Fibrosis is a life-threatening disease which attacks the lungs and digestive system.
Event Chairman Tammy Howell, a Respiratory Therapist at Good Samaritan Hospital says back in the 1950's if a child was diagnosed with C-F there chances of living past grade school age were very slim. Howell says the good news is that more people are living longer now thanks to advances in medical research.
The walk will take place at Vincennes University's outdoor track. Registration begins at 12:30 pm at the Don Bell Student Rec Center with the opening ceremony kicking things off at 1:30.
Food and Refreshments will be provided for walkers. There will also be a silent auction with over 120 items for sale.
Even if your not on a team Howell says your welcome to come out and participate or make a donation.
This year, there are 13 registered teams and the fundraising goal is $30,000. The CF walk in Terre Haute has also decided that it will merge with the Vincennes walk this year to increase awareness