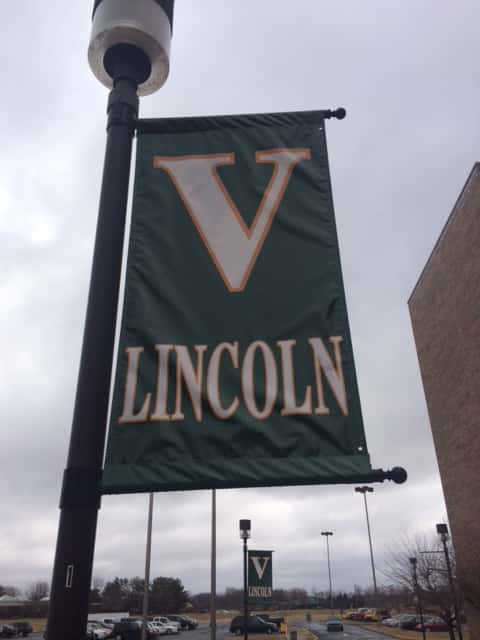 Downtown Vincennes will come alive this afternoon as Lincoln High School's annual Homecoming Parade will kick-off numerous class reunions and other activities all weekend long.
The Annual Homecong Parade will step off from 1st & Hart Streets this afternoon around 3:45. There are nearly 70 entries for this year's parade.
Immediately following the parade, the annual "Distinguished Alumni Awards" will be presented at the Riverfront Pavilion.
This year's receipients are Mark Parameter, a member of the class of '69 and Susan (Hudson) Coulter with the class of '76.
Festivities will continue downtown this evening following The Alices Football game versus North Knox.
Returning Alumni will also have the opportunity to tour the newly remodled Adams Coliseum and view the collection of trophies and team photos on display inside the gym. The Coliseum will be open from 9 a..m. to 3 p.m. prior to the Homecoming parade and from 4:30 to 7 pmFriday night. Hours on Saturday will be from 10 a.m. to 2 p.m.