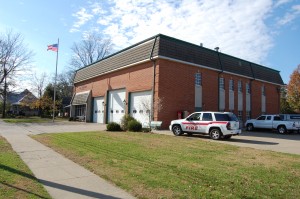 The Vincennes Fire Department now has in its possession a boat for water rescues.
Fire Chief Sonny Pinkstaff says Helping His Hands Disaster Response team has donated a 15 foot long boat which can be used for water rescues on smaller bodies of water such as lakes and ponds.
Pinkstaff told members of the Vincennes Board of Works Monday that the boat's transom is being modified and fitted with an outboard motor. He anticipates having the boat operational sometime next week. Pinkstaff says a larger craft for use on the Wabash River is on order but probably won't be available for at least 3-to-4 months. The manufacturer is located in Louisiana where severe flooding has occured and the boat maker is behind on orders. The larger boat was purchased through generous donations by community members and organizations.