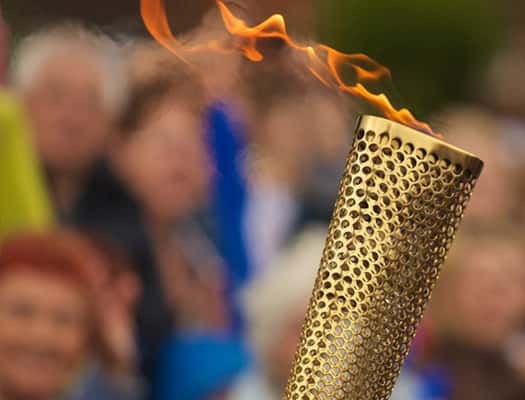 Indiana's Bicentennial Torch arrived in Knox County last night. A caravan of vehicles carried the torch into Vincennes where 40 designated torch bearers had a hand in carrying the torch to Grouseland in Vincennes.
Doctor Richard Snyder was among those who had the honor of carrying the torch. He says there were people lining the streets and highway to watch the torch as it passed by.
The Torch bearers ranged in age from 10 all the way up to 93 years of age. Joe Maberto of Bicknell, a World War two veteran who earned the Purple Heart and Silver Star was the oldest honoree.
Knox County Commissioner Larry Holscher saluted the honorees during a program at Grouseland.
The arrival of the Bicentennial culminated a weekend of activities at Grouseland and the State Historical sites paying tribute to the history of the state and Knox County's role in shaping the Indiana's future. The torch will remain in Vincennes for one more day before continuing its journey to Pike and Daviess County on Tuesday.
It will travel approximately 32 hundred miles before arriving in Indianapolis October 15th where a celebration is planned.