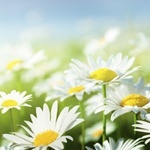 Mary Ann Fox, 73, passed away on Friday, September 9, 2016 at St. Vincent Hospital in Indianapolis.
Mary Ann was born on September 10, 1942 in Vincennes the daughter of Herman and Agnes (Weger) King. She married Billy D. Fox on April 11, 1974.
Mary Ann worked as a Parent Involvement Coordinator for Wabash Valley Human Services and was a member of First Christian Church in Bicknell. She enjoyed traveling, spending time with her grandchildren and great grandchildren, and she did a lot of cooking and canning.
Survivors include her husband of forty-four years, Billy D. Fox of Bicknell; children, David Goff and his wife Jamie of Vincennes, Debby White and her husband John of Oaktown, Chester "Dale" Goff and his wife Tina of Vincennes, Danny Goff and his wife Connie of Oaktown, Donald Fox and his wife Karen of Sandborn, Deena Lamb and her husband David of Edwardsport, Sandy Orames and her husband Gary of Bruceville, Keith Fox and his wife Cheryl of Vincennes, Larry Joe Fox and his wife Michelle of Monroe City, Georgann Weber of Vincennes; thirty-two grandchildren, twenty-five great grandchildren and two on the way. Mary Ann was preceded in death by her parents, Herman and Agnes King; brothers, Steve King and Dr. William King, granddaughter, Olivia Fox and step-son, Billy Dean Fox, Jr.
Funeral Services will be held at
11 am
on Wednesday, September 14, 2016 with Ron Barnes officiating. Burial will follow in Memorial Park Cemetery. Friends may visit with Mary Ann's family on Tuesday, September 13, 2016 from 4-8 pm at Goodwin Funeral Home and from
10 am
until the hour of service time of
11 am
on Wednesday
. In lieu of flowers contributions may be made to St. Jude's Children's Hospital. On line condolences may be sent to Mary Ann's family at
www.goodwinfamilyfh.com
.