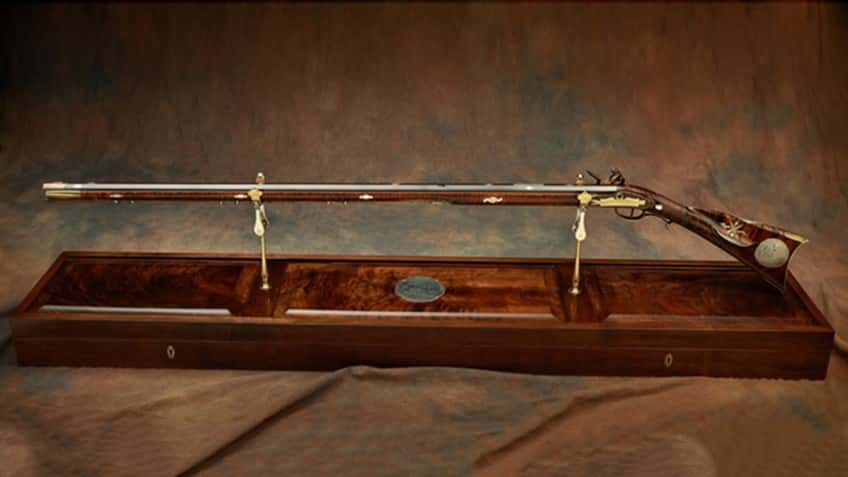 A replica of the Grouseland Rifle was presented to a Posey County man Sunday.
Dan Reising was the top bidder for a replica of the musket rifle which was designated in 2012 as Indiana's State Rifle. The original rifle was handcrafted by Colonel John Small, the first Sheriff of Knox County in the Indiana Territory.
The Grouseland Foundation authorized a replica of the long rifle to be reproduced and put up for auction. Foundation Director Lisa-Ice Jones says bidding started out at 8-thousand dollars and they had 20-to-25 people submit bids for the rifle.
Jones wouldn't reveal the amount of the winning bid. The proceeds from the sale of the rifle will be used to assist with the upkeep and maintancence of Grouseland Mansion. A family friend picked up the rifle for Reising who was participating in a muzzle shooting contest with other family members.