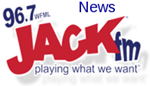 Fight call leads to arrests. Bicentennial Torch activities are this weekend.  You're invited to visit the Quake Cottage today and tomorrow.
SATURATION PATROL
Knox County – Indiana State Police and Vincennes Police conducted a saturation patrol last night and early this morning targeting impaired and dangerous drivers in Vincennes. Between 10:00 last night and 4:00 this morning, officers issued 21 traffic tickets, 39 warnings and arrested four impaired drivers. All drivers were taken to the Knox County Jail.
Arrested for Driving While Intoxicated:
• Clinton Nash, 23, of Vincennes, IN (BAC .11%)
• Michael McKnight, 23, Lawrenceville, IL (BAC .20%)
• Joan K. Wright, 59, Vincennes, IN (BAC .23%)
• Lisa McCammon, 37, Carlisle, IN (BAC .24%)
A driver under the age of 21 was cited and released for minor consumption of alcohol. Another driver was cited and released for possession of marijuana.
The Indiana State Police are committed to traffic safety and will continue to conduct saturation patrols and sobriety checkpoints to apprehend impaired drivers and to deter others from drinking and driving.
---
KNOX ARRESTS
-At 1:30 this morning, Vincennes police investigate a report of a fight at Alice and Woody's on Washington Avenue.  The incident resulted in the arrest of 19-year-old Levi J. King of Winslow for false informing, minor consuming and being a minor in a tavern.  Also, 46-year-old Scott Schaller of Vincennes was charged with contributing to the delinquency of a minor.  The Knox County Sheriff's Department and Indiana State Police assisted city officers in the call.
-An inmate at the Wabash Valley Community Corrections Center in Vincennes was arrested yesterday morning. Cody Wilson of Vincennes was taken into custody by Vincennes Police for Failure to Register as a Sex Offender. He was taken to the Knox County Jail without incident.
---
BICENTENNIAL BOOKS
Children's books will be distributed to families attending the Knox County Torch Relay Bicentennial Celebration this weekend. The distribution will take place in the parking lot in front of Grouseland, the Home of William Henry Harrison beginning at 1 pm both Saturday and Sunday. .
The Indiana Department of Education and its Hoosier Family of Readers initiative are partnering with Vincennes University's Logistics
Training and Education Center to distribute the books.
This weekend's Bicentennial Celebration includes guided tours of state historic sites, garden tours, strolling minstrels and food vendors. On Saturday evening there will be music by Zach Day and Full Throttle Band, and a Sunday afternoon Patriotic Concert. The finale will feature the arrival of the Bicentennial Torch Relay to Grouseland at about 8 p.m. followed by a closing ceremony with the Knox County torch bearers, high school combined band, and color guard.
---
QUAKE COTTAGE
The public can experience what it is like to be in an earthquake this weekend in Vincennes. The Quake Cottage will be located at Grouseland on Saturday and Sunday beginning at 1 pm.
The Indiana Geological Survey is beginning Year 5 of its Quake Cottage, an earthquake education program for citizens of Indiana. The earthquake simulator mimics the shaking experienced during earthquakes having magnitudes up to 7-point-oh. The goal is to provide Hoosiers with a safe yet realistic experience of the intense shaking that can occur during an earthquake.
The program is funded in partnership with the Indiana Department of Homeland Security.
---
KCDC MINERS
The Knox County Development Corporation is seeking a grant to assist area coal miners who have been laid off as a result of a downturn in the coal industry.
KCDC Executive Director Kent Utt says a new study finds that the coal industry lost almost 1-thousand jobs between 2014 and the second quarter of this year with the bulk of those jobs lost in Knox, Gibson, Pike and Warrick counties.
Utt says the findings will be used in applying for a workforce grant to help dislocated coal miners receive training so that they can seek jobs in related fields including the manufacturing area.
A workforce development specialist will be hired through the grant to determine what the needs are of local employers. Utt says the specialist will then coordinate training for those out of work miners needing to upgrade their job skills.
The Southern Indiana Development Commission will write and administer the grant.
---
CEO PROGRAM
Aspiring entrepreneurs will soon have the opportunity to be mentored by area business leaders.
The Knox County Development Corporation has appropriated 25-thousand dollars to implement a C-E-O program in all four county schools.
KCDC Executive Director Kent Utt says the goal of the program is to keep local students from leaving the community after they've graduated high school or earned their college degree.
Students enrolled in the CEO program would attend classes during the morning and would be mentored by local business leaders during the afternoon.
The seed money will be used to hire an instructor for the class and purchase materials.
Utt says the CEO program will begin next fall.
---
CIVITANS
The Vincennes Civitan Club has donated $2,500 to the KCARC Civitan Children's Center.
The donation will be used to help enhance children's sensory experiences.
According to Caren Wild, director of Children's Services at the Center, there are many children who have various sensory issues and needs which cannot always be addressed adequately in the classroom. Having a place where these children can go to help stimulate their senses, or provide them with a quiet atmosphere to calm their senses, is an important aspect to aid in student learning.
---
TEEN TREATMENT
Three percent of Hoosier children who are being treated for mental health issues also are battling a substance abuse diagnosis. That's higher than the national rate of 4.3 percent. Experts say the two issues often are intertwined. But when a young person is struggling with addiction or a mental health condition, many adults don't know where to turn to get them the counseling they need.
To help youth workers, parents and other caring adults find answers to that question, the Indiana Youth Institute (IYI) and Purdue Extension of Greene County are hosting a free public forum from 11:30 a.m. to 1 p.m. on Tuesday, September 13 at the Greene County Community Event Center, located on West State Road 54 in Bloomfield.
Aaron Garner is the community liaison for Valle Vista Health System. Garner will talk attendees through the process of a young person going through mental health or substance abuse treatment programs. He will speak about the types of services available and give attendees a better understanding of what happens during a treatment or rehabilitation program.
The forum and lunch are free, but reservations are required. Please RSVP at www.iyi.org/ywc.