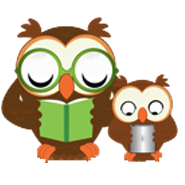 Children's books will be distributed to families attending the Knox County Torch Relay Bicentennial Celebration.
It all happens Saturday and Sunday afternoons. The distribution will be at the parking lot in front of Grouseland, the former home of William Henry Harrison in Vincennes.
The Indiana Department of Education and its Hoosier Family of Readers initiative are partnering with Vincennes University Logistics
Training and Education Center in Plainfield to bring thes event to town.
The book distribution in Vincennes will be part of a busy weekend that includes guided tours of state historic sites, garden tours, strolling minstrels, food vendors, culminating with the arrival of the State Bicentennial Torch Sunday evening at Grouseland.
The goal of Hoosier Family of Readers is to build a culture of readers in Indiana by getting books in the hands of children and encouraging family engagement in reading