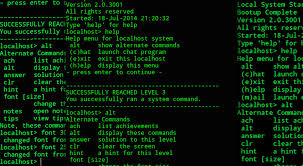 Vincennes franchise one of over a thousand nationwide that was hacked.
The Vincennes Wendy's Restaurant was affected by the recent hack in the fast food chain's computers.  The company says the hack compromised customers credit and debit card information. 1,025 of its U.S. Wendy restaurants, including Indiana, were hacked and again Vincennes was on the list of stores that were affected.  The company's website says the dates in which credit card information may have been compromised in Vincennes are from October 29th 2015 to February 14th 2016.
A total of over 30 Indiana cities were affected including Evansville, Terre Haute, Bloomington and Indianapolis.  Washington was NOT on the list.
The hamburger chain said Thursday hackers were able to steal card numbers, names, expiration dates and codes on the card, beginning in late fall. Some customers' cards were used to make fraudulent purchases at other stores. Wendy's is urging all customers to check their bank statements to see if they were affected. The company said it is offering free one-year credit monitoring to people who paid with a card at any of those restaurants.