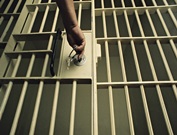 City officers respond to several incidents over the three day weekend….
-A complaint about a citizen dispute at just after midnight led to the arrest of William C. Drake.  Vincennes Police charged him with minor consuming.  State Police assisted city officers in that investigation last night.
-At 5:45 this morning, Vincennes Police arrested Terry E. Theriac for operating while intoxicated at 4th and Harrison.
-Vincennes police arrested 32-year-old Nicole M. Fakr on a Knox County warrant for failure to appear for driving while suspended.  The arrest was made at 6:05 this morning at 501 Busseron in Vincennes.
-Vincennes police investigated a possible drunk driver at Washington Avenue and Ritterskamp Avenue last evening.  Instead, they arrested the driver on meth charges.  At 5:50-pm, Vincennes officers took 30-year-old Vernon K. Roberts into custody.  The 39 year old is charged with possession of meth and possession of a schedule 2 substance.  Both are Level 6 Felonies.
-At 5:30 yesterday evening, Vincennes Police investigated a shoplifting incident at 13th and College and arrested a Bicknell man for theft, possession of a schedule 2 and 4 substance, possession of a legend drug and attempted trafficking with an inmate.  The Knox County Sheriff's Department assisted in the arrest of 35-year-old Travis R. Chambers.