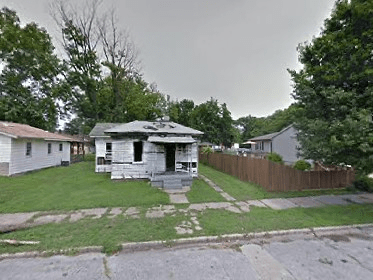 A Bicknell Contractor has been hired to tear down a house targeted for demolition in Vincennes. The City's Board of Works hired Mullins Construction during a noon time meeting at City Hall Monday.
The home at 710 North 11th Street is expected to come down within the next two weeks. Mullins was one of two contractors to bid on the project. The other was Robinson Construction. City Inspector Phil Cooper says Mullins was the low bidder at $5,500. The cost for tearing down the home will come from money awarded to the City through the state's Blight Elimination Program.
Rod Mullins says an onsite inspection of the home will be made to check for asbestos or other hazardous material to satisfy IDEM. This is the first home to be demolished under the program in Vincennes. Cooper says the next home they look demolish is at 1130 Seminary Street. The city received over $600,000 to tear down homes which had fallen into disrepair and are no longer occupied. Cooper hopes to have 5-to- 10 more properties ready for demolition before the end of the year.