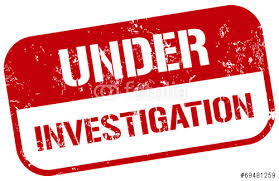 Teen shoots a nine year old, another poison's his parents and a 19 year old's actions apparently influenced by the movie "Purge"….
CUMBERLAND INDIANA CHILD SHOOTING
Cumberland Police recommending charges in shooting death of 9-year-old saying they don't believe it was an accident. Anthony Harmon, Jr. was shot and killed around 4:00 p.m. last Friday at a home on Wickerwood Drive in Cumberland. Police said the prime suspect is a juvenile, but wouldn't say how old they are or their relationship to the child shot. There were apparently several juveniles but no adults in the home at the time of the shooting.
---
PARENTS POISONED
The Seymour Tribune reports a 13-year-old boy put rat poison in his parents' drinks on Memorial Day. The couple called police after they say he had put the poison in four of their beverages. Police haven't said if it was a prank or if the boy was seriously trying to harm his mom and dad. The boy was arrested and faces aggravated battery charges.
---
PURGE SLAYINGS
A 19-year-old Indianapolis man is charged with killing three people over four nights, and authorities say he was inspired by horror movie "The Purge."
Court documents say a witness told detectives that Jonathan Cruz told her he was "purging." Police said this refers to the 2013 movie starring Ethan Hawke in which crimes could be committed without fear of prosecution over a 12-hour period.
Cruz's initial hearing on murder, robbery and other felony counts is scheduled Thursday in Indianapolis. Police say Cruz shot and killed Billy Boyd and Jay Higginbotham on May 12 and Jose Ruiz on May 15.
Marion County Prosecutor Terry Curry called the attacks "100 percent random" and that he would consider seeking the death penalty.
Cruz is already in jail in an unrelated case