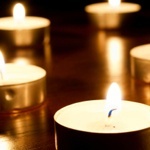 Patricia Lynn Grostefon, 26, Washington, passed away Monday, May 30, 2016 at Deaconess Hospital. Patricia was born October 15, 1989, in Vincennes, the daughter of Robert Allen and Laura Lynn (Clark) Grostefon. She loved playing softball.
Patricia is survived by her parents, Robert and Angela Grostefon and Laura Grostefon; sons, Tucker Eli Thorne of Bruceville, Hays Zee Lane Pickett of Monroe City, and Sylus Allen Grostefon of Monroe City; sisters, Nikki Grostefon of Fort Wayne, McKenzie Leonora Grostefon of Washington; step-sisters, Heather Crane of Terre Haute and Tonya Babbs of Ootilic, IN; step-brothers, Jerry Thompson of Plainville, Shannon Crane of Lockhart, TX, and CJ Thompson of Fairbanks, Alaska.
She was preceded in death by her brother, Shawn Allen Grostefon; maternal grandparents, John and Patty Clark; paternal grandmother, Erna May Masters; and uncle, Howard Kent Clark.
A memorial service will be held at a later date. Fredrick and Son McClure-Utt Funeral Home Bicknell Chapel helped with arrangements. Online condolences may be expressed at www.fredrickandson.com.