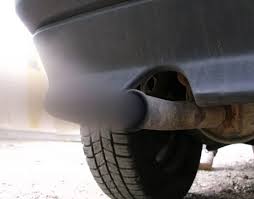 Ladies and gentlemen: Stop your engines en route to Indy 500
Officials are urging people headed to the Indianapolis 500 to limit idling of their vehicles in effort to improve air quality in central Indiana.
Indianapolis Metropolitan Police and the city's sustainability office are asking drivers to be conscious of idling for more than 10 seconds while waiting in line at the race, and turn their engines off as much as is safe. Attendees are also being asked not to run their engines while tailgating.
They say idling a vehicle wastes fuel and contributes to air pollution. The U.S. Department of Energy reports that stopping and restarting an engine is more efficient than idling for any time longer than 10 seconds.
The Indianapolis Department of Transportation says motorists traveling through Indianapolis on Sunday should avoid race traffic on Interstate 465 and I-65 on the west side of Indianapolis.